Header Cards have been used for for Hair Extensions, Wigs, Closures, Headbands, and many other items.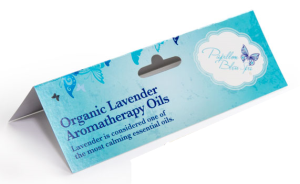 Would you like header cards that you can staple at the top of clear plastic bags? Quickly fold them over your poly bags and secure them with staples for the perfect economical packaging. All our header cards come with a hang hole for point of purchase display.
Graphic design
The pricing below includes our graphic design services.  We will add our creativity to create a unique header card for you. Some suggestions for header cards include the following:
Combine a logo, contact information and social media links
Add helpful information (such as hair care instructions or warnings)
QR codes or bar codes
Space to fill in variables like style, color, length, texture, price, etc…
Pick a size of header card
The narrow and medium sizes are suitable for most hair extensions and closures.  As a general rule, the longer the length of the extension, the narrower the width of header card that will be required.  The wide header cards are commonly ordered for packaging wigs, headbands or other hair & beauty products.
Size
Price
Width
Folded height
Flat height
Narrow
$405*
3.5 inches
2 inches
4 inches
Medium
$430*
4 inches
2 inches
4 inches
Wide
$465*
6 inches
2 inches
4 inches
*Notes
Included Graphic design is for up to 3 custom designs and 3 rounds of revisions. One design will be selected and printed.  Possible additional charges include logo design fee.
Header cards will be printed with the design you select, in color on one side.  The printed side will be the outside of the header card when folded.
Prices above include printing of 1000 header cards in the chosen width and specifications. Printed on 14 point card stock.  Default is UV (glossy) coating. If you would like matte (dull) coating please request it when placing your order.
Header cards are scored (for effortless folding) and shipped flat.
Shipping and taxes are additional.
Price current as of September 1, 2014. Prices subject to change and additional terms may apply. Not valid on previous orders
If you would like to reprint the same graphic design or would like a larger quantity contact us for a custom quote.