Logo Design for Hair & Beauty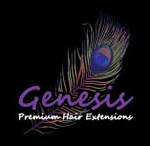 Members of our team have designed countless logos over the years in a variety of industries.  Before we start the design process we send you a questionnaire, then interview you and give you some homework to do.  This helps us to create a logo design which will appeal to you and also be attractive to your target market.  We design at least 5 concepts.  We also include up to 3 rounds of revisions which fine tune for colors, fonts, and other details.  All our logos are designed as vector files so they can be expanded to large printed items such as a posters.  We can also include "tiny versions" for favicons, mobile and social media.  In addition, you will own the rights to the logo so you can trademark the logo. The logo design process has taken as little as 5 days.
A selection of the hair and beauty logos we have designed are shown below.
Selection of logos designed for other industries.